Courtesy of 44-Control
2013 Incidents
Jan
36
Feb
35
Mar
41
Apr
38
May
10
Jun
0
Jul
0
Aug
0
Sep
0
Oct
0
Nov
0
Dec
0
Total
160
Past Incidents
2012
613
2011
591
2010
514
2009
492
2008
539
2007
546
2006
509
2005
557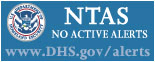 Web Counters
Website Visitors
Since
March 10, 2008

Visitors Today
May 24, 2013

The Nanuet Fire District is eagerly working on our new firehouse project. Click the picture below for updates and information.

---
House fire, 3/27/13. Photo: Mike Mattera

VOLUNTEERS BATTLE MORNING HOUSE FIRE

MARCH 27 - Shortly before 7:00am Wednesday morning, Nanuet FD was alerted to respond to 5 Fredrick St for a possible furnace fire. Arriving on scene moments later, Chief Chris Koester advised 44-Control of a working house fire, and requested mutual aid from Pearl River FD (Dept 12) for 12-Tower. (Nanuet's 8-Tower was out of service for routine maintenance).

Met with heavy fire conditions upon entry, crews from 8-1500 and 8-EQ, led by Captain Brian Ready (8-4) and Engineer Brian O'Toole (8-8), advanced an 1 3/4" handline through the front door, while crews from 12-Tower assisted by opening the ceilings ... (Full Story & Photos)

NANUET VOLUNTEERS HONOR MEMORY OF OWN

MARCH 10 - On Sunday March 10th, Nanuet volunteers, along with their family members, joined together to participate in the annual St. Baldrick's fundraiser. Each year, the St. Baldrick's foundation raises money for childhood cancer by offering participants the opportunity to shave their heads bald and raise money from friends and family. With events taking place around the nation, the St. Baldrick's Foundation funds more in childhood cancer research grants than any organization except the U.S. Government itself.

While individual members had participated in the event for years, 2013 marked the 4th year ... (Full Story & Photos)

St. Baldricks 2013

Nanuet Extrication, 2/23/13.

WRONG WAY DRIVER CAUSES HAVOC ON RT 304

FEBRUARY 24 - At 11:55pm Saturday night, Nanuet FD was alerted to respond to south-bound Rt 304 between Nanuet and Pearl River for a reported vehicle accident with extrication required.

Arriving on scene minutes later, Asst Chief Todd Giraudin (8-2) confirmed a multi-vehicle accident with multiple injuries. Because of the road blockage and size of the accident scene, 8-2 initially requested Pearl River FD (Dept 12) to respond north-bound in the now closed south-bound lanes to assist.

Crews from 8-EQ secured almost a half dozen vehicles, and found that no patient extrication was required, so Chief Chris ... (Full Story & Photos)

NANUET SENDS PUMPER TO SCENE OF FATAL NEW CITY FIRE

FEBRUARY 14 - Shortly after midnight on Valentine's Day, New City FD (Dept 9) was alerted to respond to a possible house fire at 36 Stratford Place. Upon signing in service, 9-1 was notified by 44-Control of possible victims trapped in the house and that multiple neighbors had called to report visible fire.

After arriving on scene and confirming the working fire, 9-1 immediately requested additional resources from Nanuet (Dept 8) and West Nyack (Dept 24) fire departments.

While responding, Assistant Chief Todd Giraudin (8-2) received orders from 9-Command to have crews from 8-1750 report to the front ... (Full Story & Photos)

New City Structure Fire. 2/14/13 Photo: Phil Costa

NANUET FD HOLDS ANNUAL MEETING INSTALLS NEW OFFICERS

JANUARY 10 - Shortly after 8:00pm Thursday evening the Nanuet Fire Department members gathered at the Prospect Street firehouse (8-100) to hold its annual meeting. The annual meeting is held each year in January to review the previous year's business, tie up loose ends and install the incoming officers for the upcoming year.

President Matthew Bowler called the meeting to order. Both outgoing Chief Anthony Knapp and Chief Engineer Jason Schlesinger delivered their reports for 2012 thanking the membership and officers for their dedication and help for the previous year.

The meeting was then turned over ... (Full Story)


Your feedback is important to us! Feel free to sign the guestbook.
Please visit the donations page to see how you can help the Nanuet Fire Engine Co.